Why You Need A New Staircase?
People in London are looking for different ways to increase the space in their home. No doubt basement conversions are still making headlines, but loft conversions are incredibly popular in the capital.
Based on our client's feedback, when considering a Loft conversion, the selection of the staircase gets a little confusing. The placement of your stairs is also one of the most important things to consider before you start creating the Pinterest board of your dreams. This is because the staircase takes up a fair sized chunk of floor space and it needs to be in a place that's not only convenient but also one that adheres to fire regulations.
Here we have a few points to think about when it comes to stairs-to-loft conversion.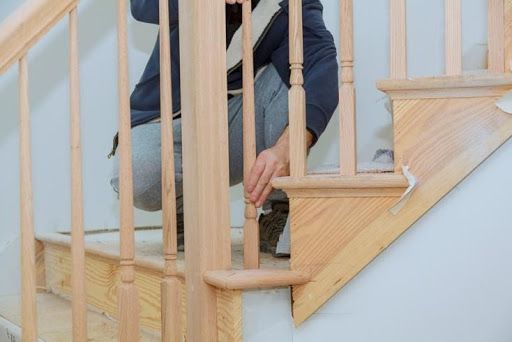 Need Advice On Staircases? Call Us
Different Types Of Staircases For Lofts/Attics
Over Existing Stairs – this is a great option as it allows for real space saving. It also creates a more symmetrical aesthetic as the staircase merely continues as it would in a normal three storey dwelling. This also means that you won't lose out on any headroom and stops you losing any floor space from your landing or another room. It's the perfect option if your home allows for it.
Using A Section Of Another Room – this isn't a preferred option as it means losing out on space within another room however it does mean you still get a decent staircase leading to your loft conversion. The vast majority of the time, it's worth simply taking space from a room that either isn't used as often, for instance a box room. Or you could take space from the biggest room on that floor. This ensures you still have a fairly decent room left, as opposed to cutting a smaller room into an ultimately unusable space.
Space Saver Stairs – while space saver staircases aren't as popular with building inspectors, and are considered a last resort, they are an option no less. If there is no way to build a staircase over existing staircases, or there isn't room to take from another room, then space saver staircases may well be a very viable option. They are however, super compact and require a handrail on both sides due to the way in which the staircase runs.
Staircase Regulations & Rules
If you are planning to install stairs for your loft conversion there are certain rules and regulations, that have to be followed. Some basics:
Having a fixed staircase in place to provide safe access and egress from the loft conversion
The centre of flight should have a headroom of at least 1.9 m
At the edges, there should be headroom of 1.8 m
 42 degrees is the maximum pitch that stairs should have
The maximum width has not been mentioned in building regulations, but less than 600 mm will not be approved.
There are also building control requirements for the minimum treads and rises.
Speak To Our Loft Conversion Experts
Simply, once you have understood the building regulation and you are ready to take the next step it is important that you get an experienced builder or even supplier to discuss your options with you.
They should have a team of experts who will provide you with the best and most reliable information and choices regarding loft stairs.
At Clapham Construction Service our process in most cases in to match the existing stairs, take advantage of the available space (often above the existing flight), maximum the space in the loft and not encroach on your living space downstairs…
This mixed with the regulations is a tough order, but we are experts and there is always a solution. Talk your builder or supplier and they should offer you a free survey on these complex elements leaving you to decide only to want 'Look and Feel' you want from a staircase.
Pre-Made Stairs vs Bespoke Stairs
Another common decision that most people have to deal with is whether they should have a bespoke or pre-made staircase.
You should know that bespoke staircases are more expensive because they will be customized according to the style that you want. It means that if you are on a tight budget it will be harder for you to get a customized staircase.
That is why pre-made is a better option. You can easily manage the product in your budget. There are various styles available in the market.
You can select the one you are most comfortable with, but also feel relaxed knowing that even if 'pre-made' staircases are still made to measure and no two are alike. All Loft builders should conduct a stair survey for you as part of any package.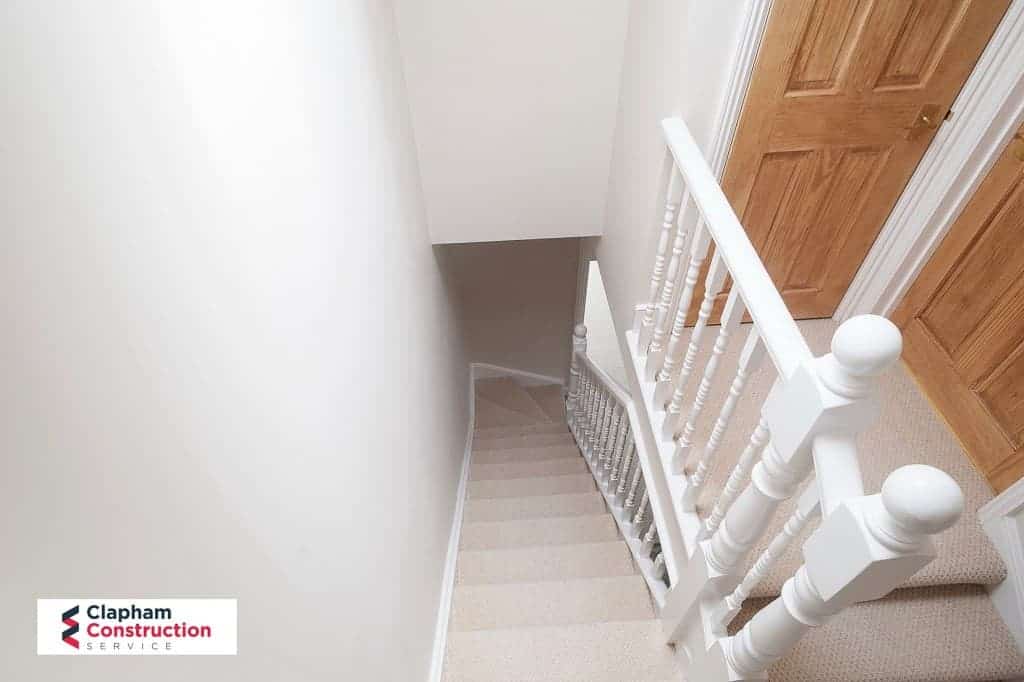 Benefits of Spiral Staircases
In case you are planning to add something attractive and creative but you cannot afford to have the bespoke staircase a better option would be installing a spiral staircase.
They are not only attractive but also make your house look elegant and often save vital space. There are different sizes and designs of spiral staircases available in the market that will make it easier for you to select the best one.
Contact Clapham Construction Today