How To Start A Loft Conversion Project?
In all areas of London, many people are considering the possibility of a loft conversion. This raises the obvious question of whether their home will be suitable for conversion or not.
There are some key building regulations according to which you meet some criteria before progressing down this route. Here we have a few things you need to consider in order to answer this key question.
Speak To Us About Loft Conversions
Height of Ceiling For Loft Conversions
The first and most important thing you have to consider is the height of the ceiling.
According to the previous regulations the height of your house should be 2.2 meters from the floor joist to the highest point in your property.
It means that there is enough extra height in the house after the construction of floor and installation of the roof.
You can call the experts in to check this for you as part of a free consultation or simply measure this yourself by measuring joist to ridge (centre top) in your loft.
In case there is no extra ceiling space that meets the requirements, there are methods that we can employ to meet this minimum, such as changing the roof structure and raising it, lowering the ceilings internally or using slimmer materials to "shave" space from the loft construction and meeting this requirement.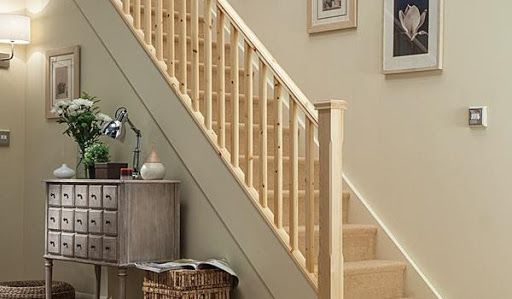 Staircase Design For Loft Conversion
One of the most important parts of a loft conversion is the staircase. While selecting the staircase you have to consider the building regulations as well.
The headroom from the stairs should be 1.9 meters at the maximum pitch of 42 degrees.
Do You Need Planning Permission For A Loft Conversion?
One of the most important things you have to consider is the permission you will have to get for the loft conversion, such as a party wall agreement. You should know in some situations you might have to get permission for an extension of the space or other changes that your home will go through in order to get the results that you want.
Local Authority
A loft conversion in London may be swayed by the borough you live in. Different councils apply different ruling from district to district and even street to street.
A conservation area, for instance, can impact the permissions you can obtain for a loft conversion and so can the changes to the legislation.
In recent years however, the mayor of London has made it easier for homeowners and many planning laws have been relaxed.
Loft Conversions for Flat
Flats in many cases are suitable for Loft conversions on the top floor, however you will either need to own the free hold or have permission from the freeholder to undertake this work.
Again, the government is now trying to introduce plans to circumvent this process to allow homeowners greater freedom to make improvements.
Contact Clapham Construction Today
If you are ready for the loft conversion, call Clapham Construction Service. We have decades of experience in building a loft conversion in London. We will conduct a complete survey of the area to determine whether it is possible to convert your loft or not. And if so what type.
An easy piece of research you to is to check the neighbourhood and see what has already been built, but even if permission has historically not been provided we have a track recorded of being the first in street to get it, if it meets certain criteria.