The Ultimate Loft Conversion Guide
Are you looking to have a loft conversion but aren't sure about how it all starts, where you begin or even the stages involved? Then you'll be pleased to know we've created the ultimate loft conversion guide for you right here.
In this guide you'll find everything from establishing whether your loft is suitable through to the types of loft conversion and the stages within the entire process. If after reading, you're still in need of help or advice, please don't hesitate to contact us today for a free, no-obligation consultation.
Initial Considerations – Where It All Begins
There are a few factors or 'considerations' that you'll need to take into account when it comes to a loft conversion. These range from ceiling height to access and of course, planning permission. You'll also need to establish whether your loft is suitable for a conversion at all because sadly, not all loft conversions are.
There can be a number of different factors that can stop you from having a loft conversion from roof structure to height and even chimneys and services. Thankfully, with our free consultation we can go through all of this with you, to help you establish what can and cannot be achieved.
Types Of Loft Conversion
Once it's been established that a loft conversion is possible, it's then down to deciding on what type of loft conversion would be suitable. Again, this will depend greatly on the type of roof in your property as well as what you intend to use it for and of course, as with everything in life, your budget.
There are several different options when it comes to loft conversions. These include but are not limited to:
Velux/Skylight Loft Conversions
Velux loft conversions are perhaps the simplest option available as they require very little in the way of construction.
There are virtually no alterations to the roof itself, instead additions come in the form of vellum windows as well as insulation and strengthening of the floor.
Dormer Loft Conversions
Dormer loft conversions are added to help increase the roof space and increase head height at the same time.
More often than not, dormers are added to the rear of the property however they can be added to the front and side when needed.
Dormer conversions are often used for additional bedrooms or bathrooms and even studies. Some even add a bedroom with an ensuite to create a completely separate master bedroom.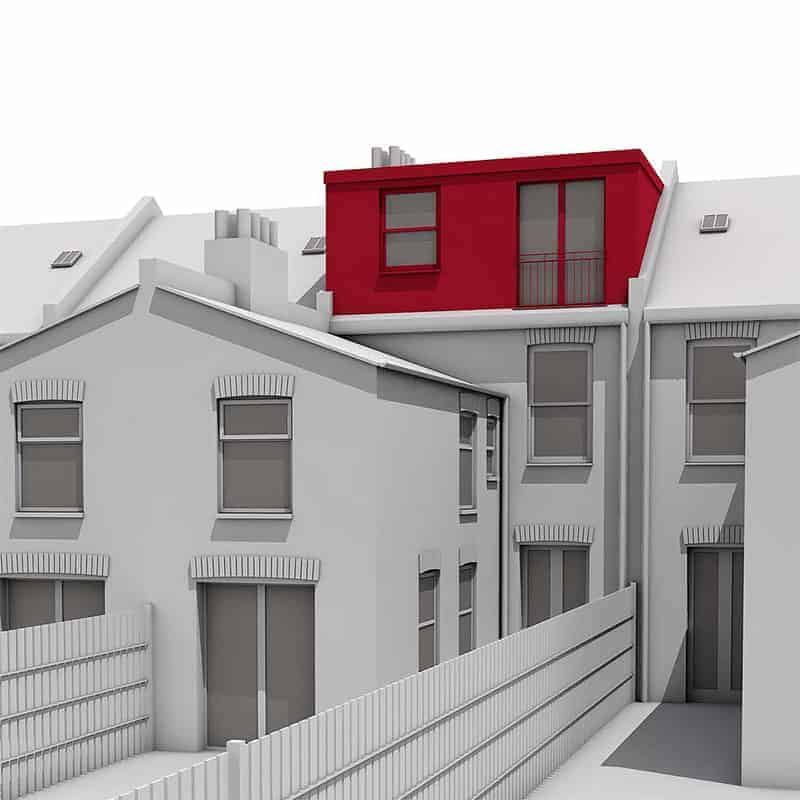 Mansard Loft Conversions
Mansard loft conversions involve either one of both sides of the loft being replaced with an entirely new construction.
An almost flat roof is replaced over the top with very steep sloping sides to create more headroom.
This is usually carried out to create headroom where there was not enough before. This type of conversion will normally require planning permission.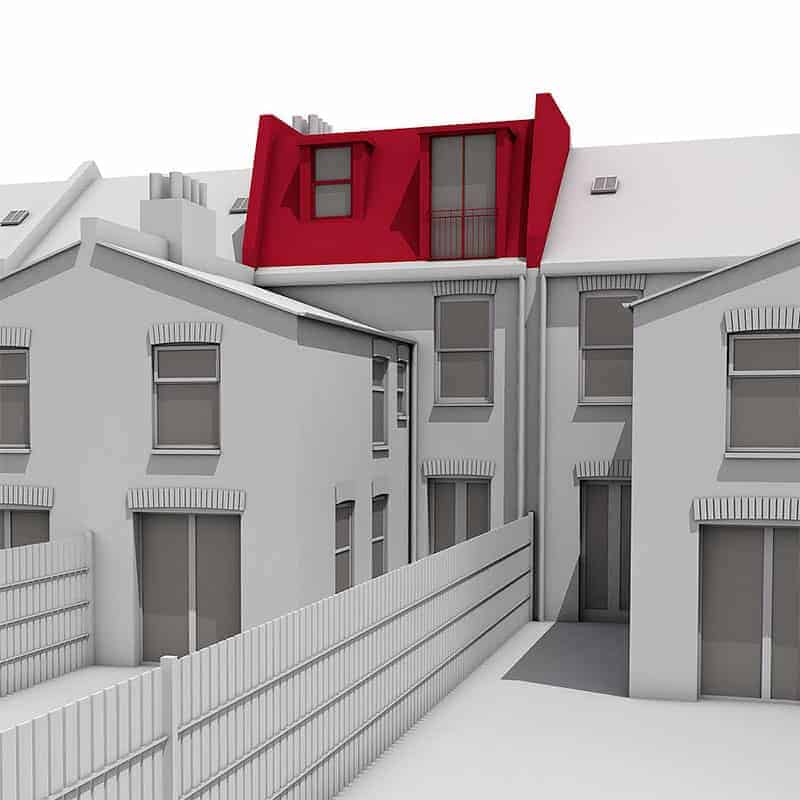 Planning Permission
When it comes to planning permission, many find this a minefield. Thankfully, here at Clapham Construction Service, we take care of this for you however, to give you a rough idea of what's needed and when, it's worth noting a few simple guidelines. You can actually extend your roof space by up to 50m3 or 40m3 if you're in a terraced property.
This can come under permitted development rights. This is also based on you not previously using this up on another addition to your home via a conservatory or small extension for instance. If this can save you the hassle of having to get planning permission then that's great, if not, we can take care of that for you.
Building Regs, Party Walls and Safety
Loft conversions, regardless of whether planning permission was needed, will always need approval under building regulations. Thankfully, our team at Clapham Construction Service will be able to provide you with the drawings and plans necessary to pass building regulations approval. Once this has been acquired, it's then on to party wall agreements and of course, safety.
If your house is semi-detached or terraced, you'll need to notify your neighbours. If you're detached however, you're safe under the Party Wall Act 1996. Since April 2015, you'll also need a health and safety plan in place too, however once again, this is something we'll take care of.
Technical Issues To Consider
As with any course of home improvements, there will always be technical issues to consider, from the roof structure itself to access to your loft conversion. Will it be a habitual use loft? If so, it's not a simple case of a ladder lowered through the loft hatch, you'll need to install a full staircase.
You'll also need to consider fire precautions, escape windows and of course the different regulations in place for two storey, three storey and even four storey houses.
There will also be extra considerations that need to be made for bathrooms in loft conversions as more in-depth design will need to be considered for relevant plumbing and finding a way to connect to your existing bathroom. It's for that reason that it's worth deciding on the location of your bathroom in the early stages.
Throw in thermal insulation considerations as well as sound insulation, along with heating, electrics, windows, ventilation and lighting and it's clear that a loft conversion is far more in-depth than most realise.
Loft Conversions Are A Great Choice – With The Help Of Clapham Construction Service
Thankfully, with the help of our expert team, your loft conversion can be a smooth and rather easy going process. Here at Clapham Construction Service, we're specialists in loft conversions in London and as a result, have the knowledge and expertise to ensure every aspect is covered.
We'll take care of everything with our all-inclusive service and make sure you're taken through each stage with complete transparency and ease. We want this to be an enjoyable experience for everyone involved and that's exactly what we provide thanks to our knowledge and experience.
If you'd like more information on our loft conversion services or if you'd like to book a free, no-obligation consultation, please don't hesitate to contact us today on 0203 950 7957 or better yet, email us via [email protected].