Attic & Loft Conversions In Merton
SPECIALISTS IN LOFT CONVERSIONS & EXTENSIONS FOR OVER 20 YEARS!
Interested in Loft Conversions? Contact Us Today
LOOKING TO CONVERT YOUR LOFT IN MERTON, SOUTH LONDON?
If you're looking for loft conversions in Merton and throughout London, then you're in the right place. Here at Clapham Construction Service, we've become loft conversion specialists throughout London, thanks to over twenty years within the construction industry.
Throughout Merton and the rest of London, we've become accustomed to creating dream loft conversions that not only expand your living space but increase the value of your property in some cases beyond a whopping 20%.
During more than two decades, we've also become very adept at dealing with narrow London streets and ensuring our works never become a problem for neighbours, or you our client.
Interested in Attic Conversions? Contact Us Today
WE SPECIALISE IN LOFT CONVERSIONS
Get Your Loft Converted Today
WE'RE LONDON'S LOFT CONVERSION EXPERTS
The process with Clapham Construction Service begins with a free, no-obligation consultation where we'll spend time getting to know you and your ultimate vision.
While we know there will always be constraints in terms of the property we're working with and the local councils rules and regulations, it's our goal to provide you with your dream space and getting to know your style and lifestyle will allow us to do that.
QUALITY AT EVERY TURN
Having spent the time we have within this industry, we've got to the point in our journey where we've been able to acquire one of the best teams in the industry, hand picked for their talent and incredible attitude to their work.
With such an amazing team backing us up at every opportunity, we're confident in providing the most superior quality craftsmanship at every stage.
Add in to this your dedicated point of contact who'll keep you in the loop at every stage and it's no wonder that so many people choose Clapham Construction Service as their go-to for loft conversions in London.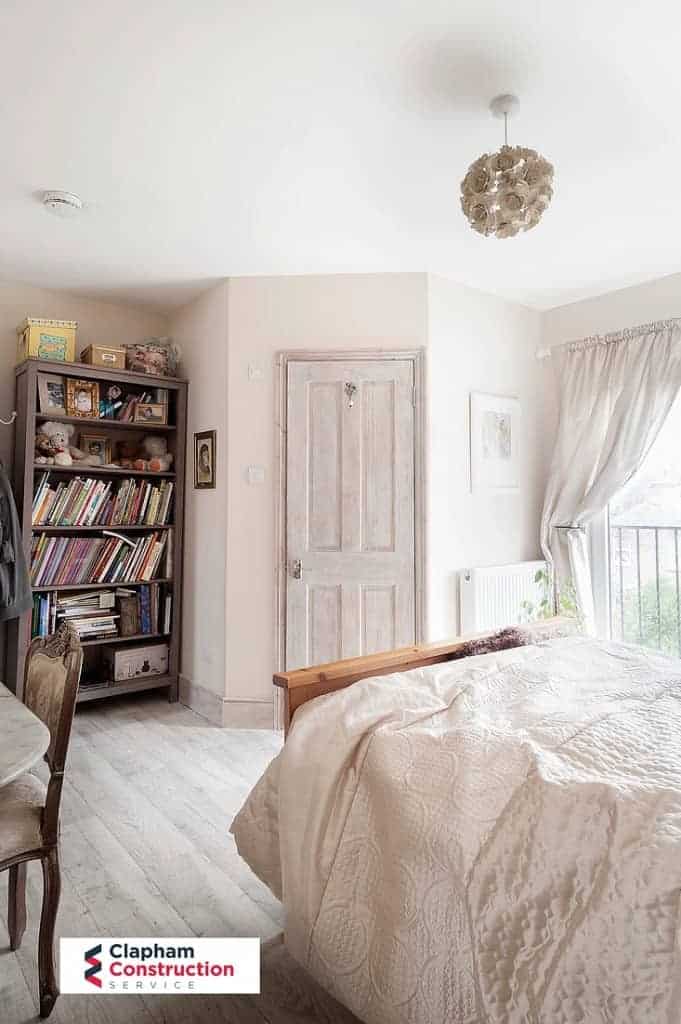 View Our Design and Build Process
Check out the work of our amazing teams and
what we can achieve in your home
Want some friendly advice?
Contact Us Today For Loft Conversions
If you'd like more information on loft conversions in Merton and beyond, please don't hesitate to contact us today on 0203 950 7957. Our team will be on hand to show you exactly what they could achieve with your loft space and for some of the most affordable prices out there.