Dormer Loft Conversion
LOFT CONVERSIONS FOR OVER 20 YEARS!
Specialist Loft Conversion Builders in London
20+ Years of Experience
Bespoke Loft Conversion Designs
10 Year Guarantee
Fully Compliant with the Latest Building Regulations
£5 Million in Insurance Cover
Interested in A Dormer Loft Conversion? Contact Us Today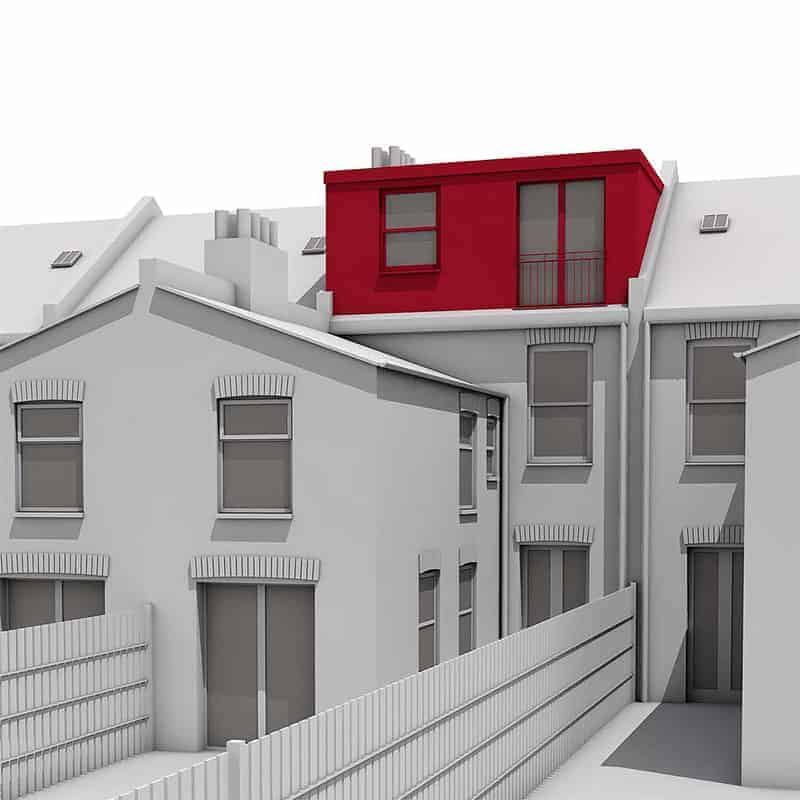 WHAT IS A DORMER LOFT CONVERSION?
A dormer loft conversion is a transformative home improvement solution that opens up your attic space for a myriad of uses. Essentially, a dormer is a structural extension which projects vertically from the plane of a sloping roof. By constructing a dormer onto your existing roof, you can significantly increase the usable floor space and headroom in your loft. This makes dormer conversions an ideal choice for homeowners looking to add value and functionality to their properties. If you're based in the capital, you'll find that dormer loft conversions in London are an especially popular option due to the premium on living space.
WHY CHOOSE A DORMER LOFT CONVERSION?
Choosing a dormer loft conversion offers several advantages. Firstly, the added height and space make your loft a versatile area, usable for everything from an extra bedroom to a home office or playroom. Second, dormers typically include windows, which means more natural light filtering into your new space, making it feel more open and inviting. Lastly, compared to other types of loft conversions, a dormer is often more cost-effective, especially when you consider the significant return on investment it can provide. Whether you're new to the concept or already considering a loft transformation, this comprehensive guide will cover everything you need to know about dormer loft conversions in London.
TYPES OF DORMER LOFT CONVERSIONS
Single Dormer
A single dormer loft conversion involves adding a 'box' structure to one side of your existing sloping roof. This is the simplest form of a dormer and is often the go-to choice for those looking to add a modest amount of extra space. A single dormer is ideal for smaller properties and can serve various purposes, such as creating room for an office or an additional bedroom.
Double Dormer
Double dormers are essentially two single dormers placed on opposite sides of the roof. This design utilises both slopes of the roof, providing a significant increase in floor space and natural light. Double dormers are particularly useful for larger properties or for those who wish to create multiple rooms in their loft space.
L-Shaped Dormer
An L-shaped dormer loft conversion is a more complex structure that essentially joins two dormer extensions at a right angle, forming an 'L' shape. This type of dormer is particularly well-suited for Victorian terrace houses or semi-detached properties in London, where the extra space can often accommodate two or even three new rooms.
Before deciding on the type of dormer that's right for you, it's crucial to consult professionals who can assess your property's structural integrity. Here's a guide on structural considerations that might help you understand this aspect better.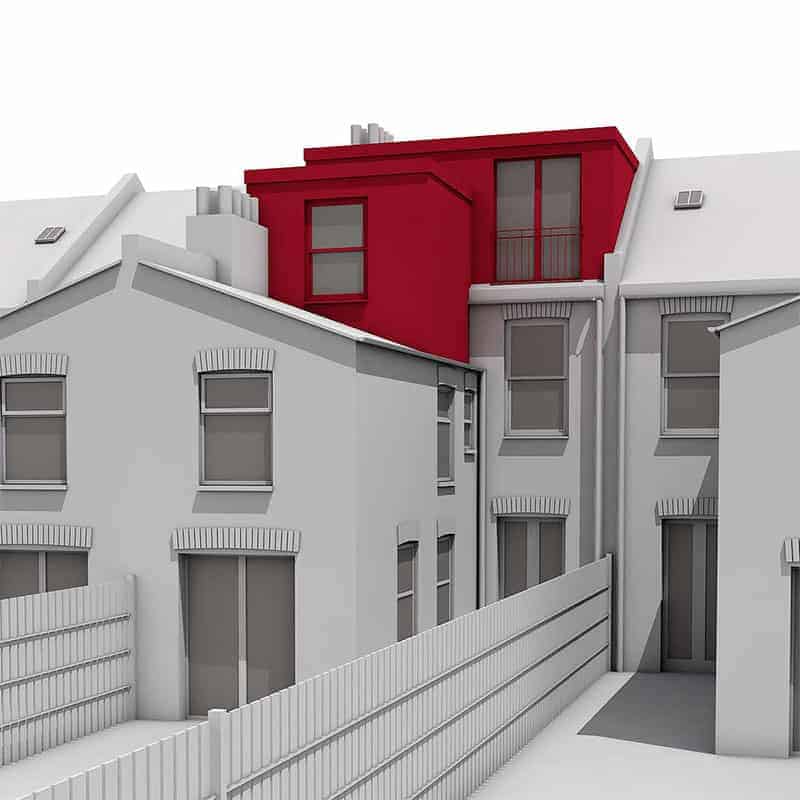 Want A Dormer Loft Conversion? Contact Us Today
PLANNING AND PERMISSIONS
Navigating the maze of planning permissions can often seem daunting, especially if you're new to home renovations. However, understanding the essentials can simplify the process and help you avoid unnecessary delays and costs.
PLANNING PERMISSIONS IN LONDON
When it comes to dormer loft conversions in London, the planning permission requirements can vary based on several factors such as the size of the project, its location, and the type of property you own. Generally, smaller dormer conversions might not require planning permission, falling under what's known as "permitted development rights." However, these rights are often subject to conditions, and it's crucial to confirm this with your local planning authority.
WHEN IS PLANNING PERMISSION NOT REQUIRED?
You may not need planning permission for your dormer loft conversion if it meets certain conditions, such as being smaller than a specific size or located at the rear of the property rather than facing a public road. However, if your building is listed or located in a conservation area, planning permission is usually mandatory. It's always advisable to consult a professional planner to clarify these details, especially given the intricacies of London's planning regulations.
When considering planning permissions, also bear in mind the need for a Party Wall Agreement if your property shares a wall with a neighbour. Failure to secure this agreement can lead to legal complications down the line.
Before you start any construction, it's also worth understanding the electrical and fire safety requirements, which could influence your project's design and cost. For more information on these topics, you can refer to our comprehensive guides on Electrical Safety and Fire Safety.
BUILDING REGULATIONS AND COMPLIANCE
While planning permission focuses on the external appearance and impact of your dormer loft conversion, building regulations ensure that the construction work itself is of a high standard and safe. In London, adhering to building regulations is crucial and covers aspects like structural integrity, fire safety, and energy efficiency. Meeting these standards is not just a legal requirement but also ensures that your conversion is a safe and long-lasting addition to your home.
IMPORTANCE OF PROFESSIONAL PLANNING
Professional planning is essential for the success of your dormer loft conversion project, particularly in London where space is often at a premium. A seasoned planner can help you make the most of your space, ensure that you meet all building regulations, and even find ways to save on costs. Their expertise can be invaluable in guiding you through the maze of permitted developments and planning permissions.
CEILING HEIGHT REQUIREMENTS
One of the first things to consider is the available ceiling height in your existing loft. Traditional roofs usually have a height of 2.2-2.4 meters, while modern trussed roofs might offer 2.4-2.6 meters at their highest point. If the height is less than these standards, you might need to adjust the floor levels below or opt for a different type of conversion. Keep in mind that altering the floor levels could have implications for your project's overall cost and timeline.
WHY CHOOSE CLAPHAM CONSTRUCTION?
Once the practical considerations are in place, you can focus on the exciting part: what to do with your newly acquired space. Here are some room ideas that are perfect for dormer loft conversions:
MATERIALS AND SUSTAINABILITY
The materials you choose for your dormer loft conversion can have a significant impact on both its appearance and its environmental footprint. We are committed to using high-quality, sustainable materials that not only stand the test of time but also contribute to a greener planet. From energy-efficient insulation to sustainably sourced timber, our choices aim to reduce the environmental impact of your conversion project.
COST AND TIMEFRAME
Undertaking a dormer loft conversion in London is a significant commitment that requires both financial planning and a clear understanding of the project's duration. Below, we break down the key factors you'll need to consider.
COST FACTORS FOR A DORMER LOFT CONVERSION
While dormer conversions are generally viewed as a budget-friendly way to expand your living space, the actual costs can vary. Typical starting prices hover around £35,000, but several elements can influence the final amount. These can include the complexity of the design, whether or not planning permission is needed, and the finishes you choose for the interior.
EXPECTED DURATION OF THE PROJECT
Dormer conversions are known for their relative speed of construction, often falling into the 'minimal disruption' bracket. This means you could be enjoying your new space in just weeks. However, the timeline can extend if you encounter challenges such as the need for planning permission or if unforeseen issues arise, such as structural complications.
By understanding these elements in advance, you can manage your expectations and plan more effectively, making your dormer loft conversion a smoother process overall.
BENEFITS OF CHOOSING US
When it comes to dormer loft conversions in London, not all construction services are created equal. Here's why choosing us for your project is a decision you won't regret.
Our Expertise
With years of experience in the construction industry, we've successfully completed numerous dormer loft conversions across a wide range of property types. Our team is well-versed in navigating London's complex planning regulations and delivering projects that not only meet but often exceed our clients' expectations.
Book a Free Consultation
The first step in any successful loft conversion is a detailed consultation. We offer a free initial consultation to discuss your needs, assess your property, and provide you with a tailored solution that fits both your vision and budget. To book yours, simply give us a call or fill out our online form.
Contact Details
For more information or to get started on your dormer loft conversion project, you can reach us at:
Phone: 0203 950 7957
Email: [email protected]
Want some friendly advice?
Contact Us Today For Loft Conversions
DORMER LOFT CONVERSION - FAQS