Dormer Loft Conversion
LOFT CONVERSIONS FOR OVER 20 YEARS!
Interested in A Dormer Loft Conversion? Contact Us Today
DORMER LOFT CONVERSION
A dormer loft conversion is an incredible addition to any home. In essence, the dormer is a box-type structure that is built out from the structure is built from the existing slope of the roof.
The dormer will typically have a flat roof which allows for additional floor space and that much-needed headroom in the loft space. It will also include a window which can help bring extra light into a room too.
Dormer and double dormer loft conversions are incredibly versatile and can be utilised in a number of different positions, depending on the size and shape of your roof. If there is space on the rear or side of your property then a double dormer could provide a huge amount of additional space with more headroom than a Skylight Loft Conversion, in a far more cost-effective manner.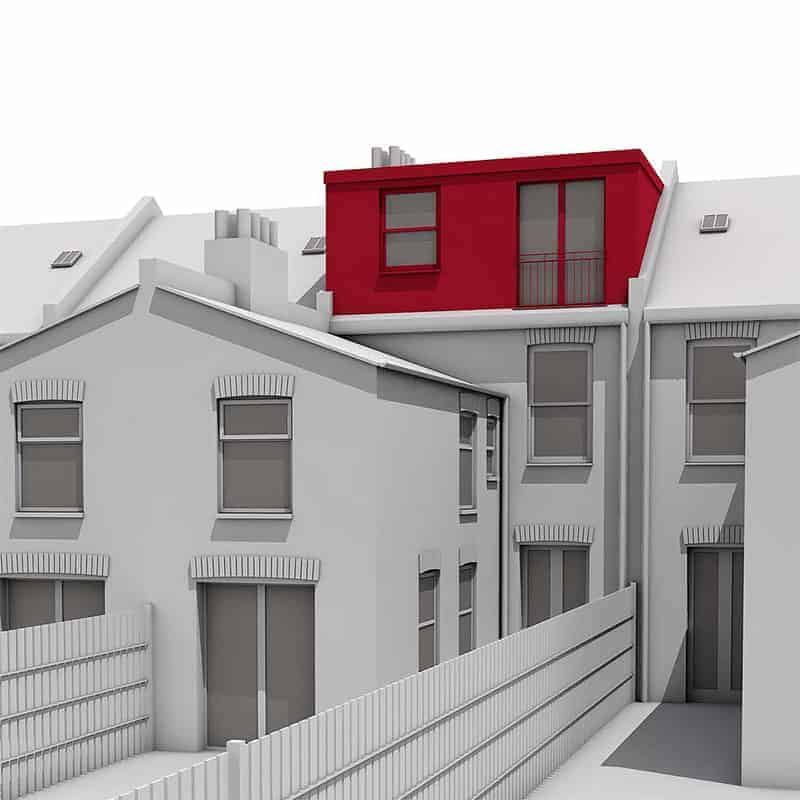 What is the Difference Between Dormer and Double Dormer Loft Conversions?
Where a dormer adds a box on one side of the ridge line at the back of a house, a double dormer loft conversion can create a dual aspect that utilises both sides of the roof. This type of design is also great for L-shaped loft conversions as it is possible to join each dormer in the centre.
Using a professional planner is always advisable as they will be able to help you ascertain what can be done within permitted development. A single dormer should not usually need planning permission, but this can depend on the local regulations. A double dormer has some slightly different aspects to consider, but this should all be discussed at design stage.
WHAT ABOUT L – SHAPED DORMER LOFT CONVERSIONS?
L-shaped dormer loft conversions are also known as dog leg conversions. They consist of two dormers and are connected at right angles.
With a property that's suitable for this style of loft conversion, you can create a huge amount of space and a huge amount of head room too. These loft conversions can be so spacious in fact that many use them to create multiple rooms, whether that's two bedrooms or even bedrooms with gloriously sized ensuites.
L-shaped dormer loft conversions use two dormers, joined together to form the distinctive l-shape. These are most suited to Victorian terrace houses or even semi-detached properties where there's a great deal of space to build that additional dormer.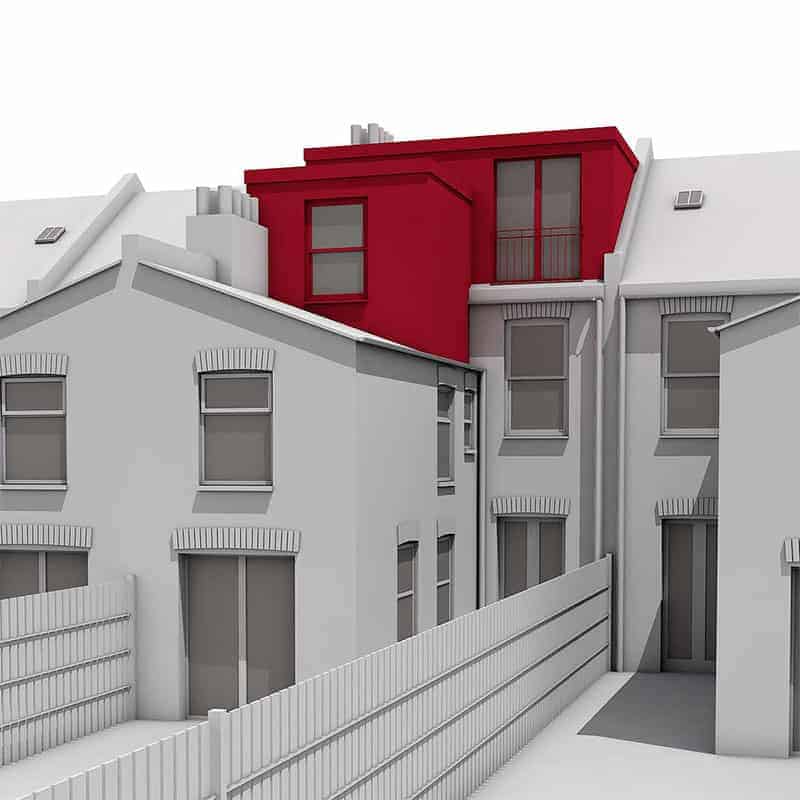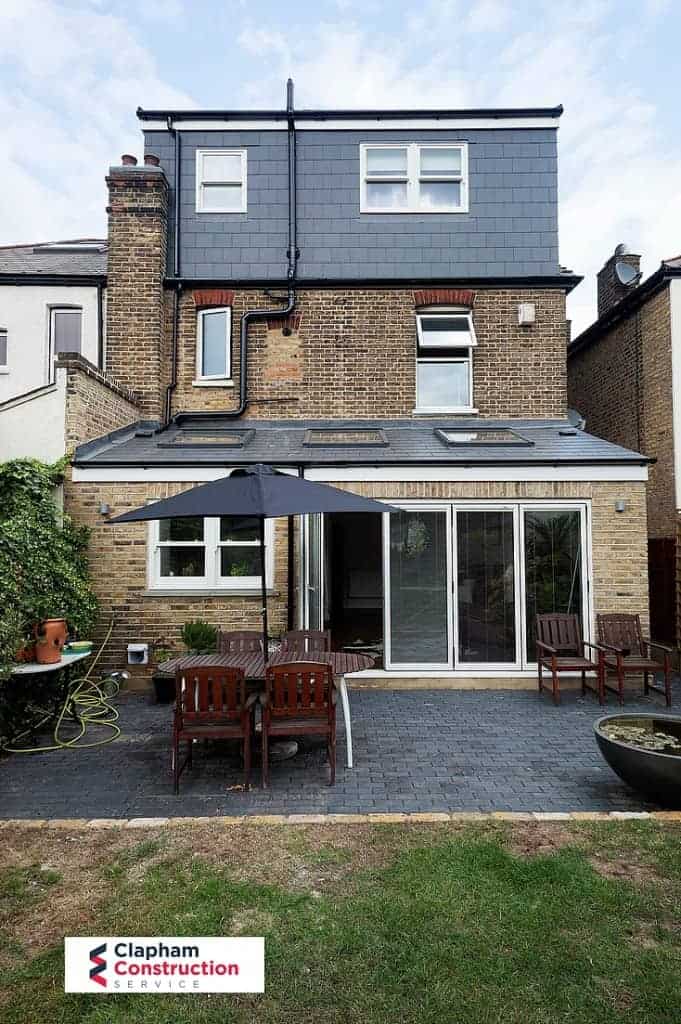 Does a Dormer Loft Conversion in London Need Planning Permission?
Dormer loft conversions in London generally won't require planning permission given that they fall under the permitted development conditions of your home. However different rules can apply for some properties such as flats or maisonettes or buildings in conservation/heritage areas.
Ceiling Height Of A Dormer Loft Conversion?
In order to determine if your loft is suitable for dormer loft conversion, you need to think about the ceiling heights. A traditional roof has an average height of 2.2-2.4 meters and a modern trussed roof should be at least 2.4-2.6 meters at the highest point.
If it's less than that then there are some ways you can make up for it: lowering ceilings on lower levels below will help reduce total space but maintaining maximum headroom even throughout each level may still result in usable floor area!
How Much Do Dormer Loft Conversions Cost?
Dormer loft conversions aren't just kind on the eyes, they're also kind on the wallet as they're considered a particularly cost-effective option starting at around £35k. Especially when you consider the amount of return you can expect with regards to your property's value once you have a completed, and signed off dormer loft conversion on your property. Get a quote from our team.
How Long Does It Take To Build A Dormer Loft Conversion?
Dormer loft conversions lay around the 'minimal disruption' marker in terms of work and hassle, tending to be completed within weeks rather than months.
SINGLE AND DOUBLE DORMER LOFT CONVERSIONS IN LONDON
WHY CHOOSE CLAPHAM CONSTRUCTION?
Here at Clapham Construction Service, we're loft conversion specialists and have installed a number of dormer loft conversions on a wide range of properties through the years. We know the benefits this style of loft conversion can offer, and can provide you with the quality construction to ensure your loft conversion isn't just functional but looks as incredible as your home deserves.
Here at Clapham Construction Service, our expert team of loft conversion specialists can do the same for you too, providing your property is suitable for such a loft conversion. For more information and for help deciding whether a hip to gable and rear dormer loft conversion is the right choice for you, why not book a free consultation with our team today. Call 0203 950 7957 and we'll help you toward the loft conversion of your dreams.
Want some friendly advice?
Contact Us Today For Loft Conversions