L – Shaped Loft Conversion
LOFT CONVERSIONS FOR OVER 20 YEARS!
LOOKING FOR L – SHAPED LOFT CONVERSIONS?
L-shaped loft conversions can also be known as dog leg conversions. With a property that's suitable for this type of loft conversion, it is possible to create a huge amount of extra space compared with a conventional loft conversion.
The structure of the roof is one of the things that can affect the type of loft conversion. If your home has an extension to the rear then an L shaped dormer can be a great way to take advantage of the shape of the roof.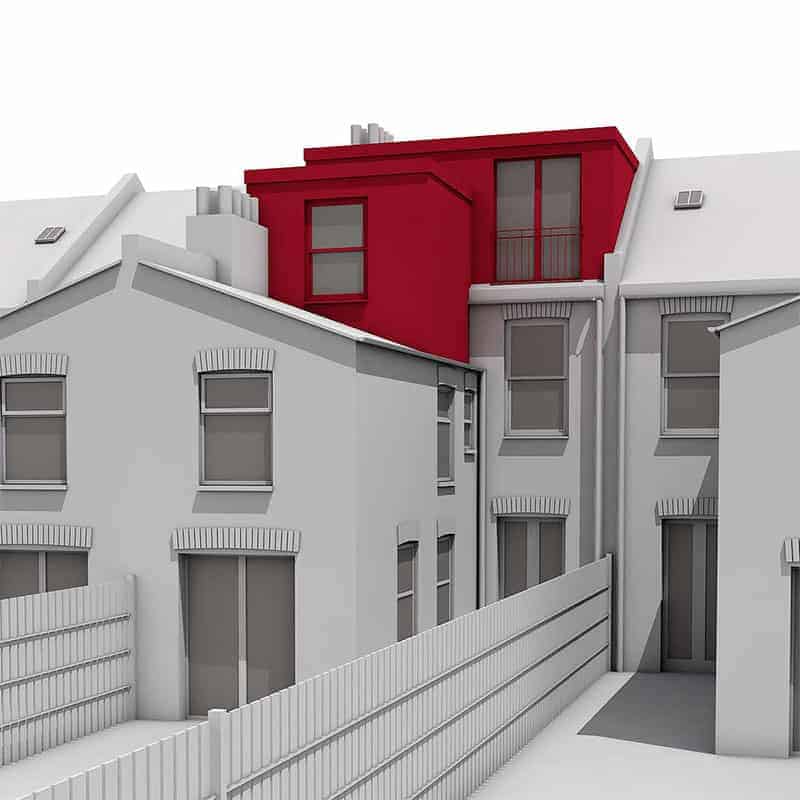 Find Out About Design Options For L – Shaped Loft Conversions
What Is An L Shape Loft Conversion?
L-shaped loft conversions typically consist of two dormers, joined together to form the distinctive L-shape. These are most suited to Victorian terrace houses, which often have extensions to the rear that do not go the full width of the property. The L shape can be created as a mansard too which can offer even more space than a dormer.
Speak To Us About Loft Conversions
Is Planning Permission Required For An L Shaped Loft Conversion?
In most cases L shaped dormers do not need planning permission because everything is within the footprint of the house. That being said, this is something that should be discussed with your planners or designers. All work must be completed to building regulations.
You should always consult a professional  because of the complexity of the structure and additional work involved, such as altering drainage and putting in gutters to lead water away from the L shaped dormer.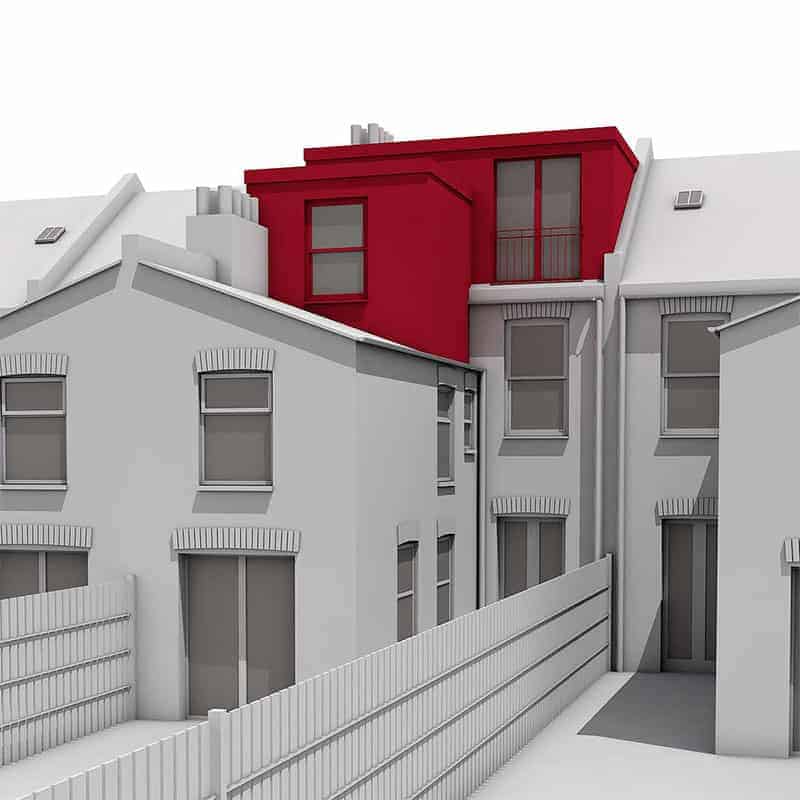 Contact The Professionals
If you are considering an L shaped loft conversion then Clapham construction can help you design and plan your dream space. It is also an option to include an L shape conversion as part of a larger scheme of works, so if you are having a double-story house extension to the rear of the property then including this at design stage could be a cost effective way to maximise space.
Here at Clapham Construction Service, we're very familiar with this style of loft conversion and would be only too happy to help you bring your loft conversion dreams to life. The price of a loft conversion can vary greatly depending on the project. It is possible to get ballpark figures, but there are always a variety of things to consider when it comes to pricing a loft conversion.
For more information, or to book one of our free, no-obligation consultations, please don't hesitate to contact us on 0203 950 7957 today. Our team of loft conversion specialists will be only too happy to offer you any advice and guidance when needed.
L SHAPED LOFT CONVERSION - FAQS