Trussed Roof Loft Conversion
LOFT CONVERSIONS FOR OVER 20 YEARS!
Specialist Loft Conversion Builders in London
20+ Years of Experience
Bespoke Loft Conversion Designs
10 Year Guarantee
Fully Compliant with the Latest Building Regulations
£5 Million in Insurance Cover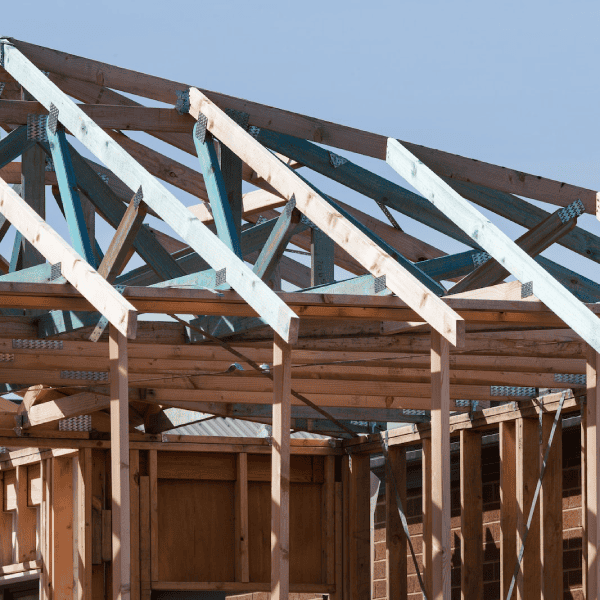 With a rich history spanning over 20 years, Clapham Construction Service has been at the forefront of transforming homes to meet the evolving needs of our clients. Our philosophy is simple yet impactful; we prioritise the aspirations of our clients, delivering bespoke loft conversions that encapsulate their visions.
Trussed roof loft conversions, while technically challenging, open a realm of possibilities to augment living spaces in a modern home. Our seasoned team navigates the complexities inherent in trussed roof structures, unlocking the potential to create functional, aesthetically pleasing, and value-adding spaces. Our service is not about sales pitches or glossy brochures; it's about good-quality workmanship, transparent pricing, and a customer-centric approach that has garnered trust and satisfaction over the decades. At Clapham Construction Service, we invite you to explore the transformative journey of a trussed roof loft conversion, guided by expertise, nurtured by experience, and driven by a genuine desire to deliver excellence.
UNDERSTANDING TRUSSED ROOFS
WHAT ARE TRUSSED ROOFS ?
Trussed roofs are a prevalent design in modern homes, engineered off-site and brought to the construction site as complete frameworks for installation. This design starkly contrasts with traditional cut roofs, which are built on-site using loose timber. Here are essential facets of trussed roofs:
Design: At the heart of a trussed roof's design are the triangular frameworks. These triangles create a series of 'W' shapes across the roof, formed by interconnected beams.
The triangular configurations excel in distributing the weight of the roof and additional loads like snow or wind evenly across the building's walls.
Material: Both timber and steel are employed to construct trussed roofs. While timber is a traditional and cost-effective choice, steel, although pricier, offers superior structural strength.
Space and Headroom: The numerous beams in a trussed roof significantly curtail the available space and headroom in the loft, which is a notable challenge for loft conversions.
Structural Integrity: Engineered for structural stability, any modifications to a trussed roof demand a precise approach to preserve the structural integrity of the building.
Insulation and Ventilation: Insulating a trussed roof entails fitting insulation material between the trusses—a meticulous task. Proper ventilation is paramount to ward off condensation and ensure a comfortable ambiance in the converted loft.
Armed with an understanding of trussed roofs, we are better positioned to delve into the intricacies of trussed roof loft conversions in the following sections, illustrating how Clapham Construction Service navigates these complexities to deliver exceptional loft conversions.
INITIAL ASSESSMENT FOR TRUSSED ROOF LOFT CONVERSIONS
Embarking on a trussed roof loft conversion begins with a thorough initial assessment conducted by our seasoned experts at Clapham Construction Service. This initial scrutiny is pivotal in gauging the feasibility and the latent potential of a trussed roof loft conversion for your home. Here's a glimpse into the key considerations explored during the initial assessment:
Structural Integrity: Our specialists meticulously examine the structural integrity of the existing trussed roof, evaluating the robustness and the ability to withstand alterations essential for the conversion.
Headroom: The available headroom is a critical determinant in the design process. We measure the vertical space to ensure a comfortable living area post-conversion, identifying the necessity for dormer extensions or other alterations.
Insulation: Insulation is integral to creating a cosy and energy-efficient living space. Our assessment includes a review of the existing insulation and recommendations for enhancements to meet energy efficiency standards.
Ventilation: A well-ventilated loft conversion wards off condensation issues and provides a pleasant atmosphere. The assessment outlines the current ventilation status and proposes solutions for optimal airflow.
The insights garnered from this initial assessment are instrumental in charting the course for the design phase, ensuring a seamless alignment with structural requisites and your envisioned living space. Clapham Construction Service is dedicated to laying a solid foundation right from the onset, paving the way for a successful and satisfying trussed roof loft conversion journey.
TAILORED DESIGN SOLUTIONS
At Clapham Construction Service, we pride ourselves on delivering bespoke loft design solutions that seamlessly blend with the existing architectural nuances of your home while accommodating the structural constraints of trussed roofs. Here's a glimpse into our tailored design journey:
Working Around Existing Trusses: Our design experts meticulously devise plans that work around the existing trusses, ensuring structural integrity while maximising the usable space.
Incorporating Dormer Extensions or Steel Beams: Depending on the headroom and floor space requirements, we may propose dormer loft extensions or the integration of steel beams to create a spacious, comfortable living area.
Natural Light and Stair Access: We pay special attention to enhancing natural light through skylight loft conversion windows, alongside designing accessible stairways that comply with building regulations.
Personalised Interior Design: Our designs are tailored to your preferences, whether you envision a modern, minimalistic loft or a cosy, traditional space. We ensure the interior design complements the overall aesthetics of your home.
Planning for Future Modifications: Our designs are forward-thinking, allowing for future modifications or expansions, ensuring your loft remains a valuable and adaptable space for years to come.
Through a collaborative approach, we engage with you at every design juncture, ensuring the final blueprint echoes your aspirations while adhering to structural and regulatory requisites. At Clapham Construction Service, our tailored design solutions are the cornerstone of turning the trussed roof loft conversion dream into a tangible reality.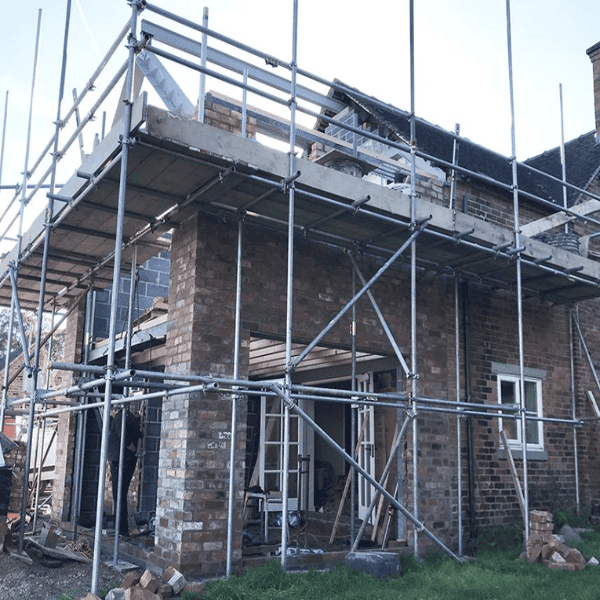 PLANNING AND REGULATORY COMPLIANCE
Navigating the labyrinth of loft planning permissions and building regulations is a critical facet of a trussed roof loft conversion. At Clapham Construction Service, we offer a guiding hand through this complex journey, ensuring every aspect of your London loft conversion complies with the local authority requirements. Here's a snapshot of how we facilitate this process:
Detailed Guidance: We provide meticulous guidance through the planning permission process, elucidating the requirements and helping you prepare the necessary documentation.
Local Authority Requirements: Our seasoned experts are well-versed in the local authority requirements, especially in conservation areas or listed buildings, ensuring your loft conversion adheres to the stipulated regulations.
Building Regulations Adherence: From structural integrity, fire safety, to energy efficiency, we ensure your loft conversion is in strict compliance with the building regulations, safeguarding the safety and legality of the project.
Liaison with Authorities: We liaise with the relevant local authorities on your behalf, ensuring a smooth approval process and promptly addressing any queries or concerns raised by the authorities.
Transparency: Throughout the planning and regulatory compliance process, we maintain a transparent communication channel with you, keeping you informed of the progress and any potential adjustments needed.
At Clapham Construction Service, our goal is to shield you from the intricacies of planning permissions and regulatory compliance, providing a hassle-free path towards realising your trussed roof loft conversion dream.
CONSTRUCTION EXCELLENCE
The hallmark of Clapham Construction Services reputation is our unwavering commitment to construction excellence. We blend meticulous planning with superior craftsmanship to transform the design blueprint into a living reality. Here's an insight into our construction ethos:
Methodical Construction Process: Our construction process is methodical and well-orchestrated, ensuring every phase is executed with precision and in adherence to the stipulated building regulations.
Safety and Structural Integrity: We prioritise the safety and structural integrity of the trussed roof loft conversion, employing rigorous quality control measures to ensure a sturdy and secure construction.
High-Quality Workmanship: Our skilled craftsmen bring a wealth of experience and a keen eye for detail, delivering high-quality workmanship that stands the test of time.
Timely Completion: We understand the importance of timelines and strive to complete the project within the agreed timeframe, without compromising on the quality of construction.
Site Cleanliness and Minimal Disruption: We maintain a clean and organised construction site, aiming for minimal disruption to your daily life while the construction is underway.
Transparent Communication: Throughout the construction phase, we keep you informed of the progress, ensuring a transparent and collaborative experience.
At Clapham Construction Service, our construction excellence is not just about building loft conversions; it's about crafting spaces that resonate with your aspirations, while embodying quality, safety, and durability.
INSULATION, VENTILATION, AND FIRE SAFETY SOLUTIONS
At Clapham Construction Service, we understand that insulation, ventilation, and fire safety are paramount for creating a comfortable, safe, and energy-efficient living space in your trussed roof loft conversion. Here's how we address these critical aspects:
Effective Insulation:

We meticulously install insulation between the trusses and other key areas to minimise heat loss, enhancing energy efficiency and reducing your heating bills.

Ventilation Solutions:

Adequate ventilation is essential to prevent condensation, ensure a pleasant atmosphere, and provide a means for smoke to be cleared quickly in case of a fire. We design ventilation solutions that ensure continuous airflow, keeping the space fresh and dry.

Condensation Risk Analysis:

Our experts conduct a thorough condensation risk analysis to identify and mitigate any potential issues, ensuring a healthy living environment.

Fire Safety Compliance:

We adhere to fire safety regulations by incorporating fire-resistant materials, installing fire doors, and ensuring the provision of escape routes.

Smoke Alarms:

We install smoke alarms in accordance with regulatory guidelines to provide early warning in the event of a fire, ensuring the safety of the occupants.

Safe and Accessible Stairways: Our design includes planning for safe and accessible stairways to the new loft space, ensuring they comply with the building regulations for safety and accessibility.
Energy Efficiency Consultation:

We provide consultations on energy efficiency measures, advising on additional steps you can take to make your loft conversion more environmentally friendly.
At Clapham Construction Service, our holistic approach ensures that your trussed roof loft conversion is comfortable, safe, and compliant with all necessary regulations, providing you peace of mind as you enjoy your new living space.
ENHANCING PROPERTY VALUE
A well-executed trussed roof loft conversion not only provides additional living space but significantly enhances the value of your property. Here's how Clapham Construction Service contributes to this value addition:
Increased Living Space:A trussed roof loft conversion significantly increases the usable space in your home, adding one or more rooms that can serve various purposes, from bedrooms to home offices.
Higher Property Valuation: The additional living space in the loft invariably leads to a higher property valuation. Prospective buyers often see loft conversions as a desirable feature, providing an edge in the competitive real estate market.
Modernisation and Aesthetic Appeal: Our tailored design solutions not only optimise the space but also modernise your home, enhancing its aesthetic appeal which in turn attracts potential buyers.
Improved Energy Efficiency: By incorporating effective insulation and ventilation solutions, we help in improving the energy efficiency of your home, a feature that's increasingly becoming a priority for home buyers.
Quality Workmanship: Our high-quality workmanship ensures that the loft conversion stands the test of time, reflecting positively on the overall value and appeal of your property.
We also offer professional advice on how to further enhance the value of your property through additional home improvement projects.
At Clapham Construction Service, every trussed roof loft conversion project is an opportunity to significantly enhance the value and appeal of your property, ensuring you reap the benefits of a wise investment for years to come.
WHY CHOOSE CLAPHAM CONSTRUCTION FOR YOUR TRUSSED ROOF LOFT CONVERSION
Unmatched Expertise: With over 20 years of experience, we have honed our skills in delivering high-quality trussed roof loft conversions that meet your needs and exceed your expectations.
Customer-Centric Approach: Your satisfaction is our priority. From the initial consultation to the project completion, we ensure a seamless process, clear communication, and tailor-made solutions.
Transparent Pricing: No hidden charges, no surprises. We provide clear cost estimates, ensuring you get the best value for your investment.
Regulatory Compliance: We navigate the planning permissions and building regulations, ensuring your trussed roof loft conversion is compliant and hassle-free.
Innovative Design Solutions: We blend functionality with aesthetics, creating designs that maximise space, light, and the potential of your trussed roof loft conversion.
Free Consultation: We offer a free consultation to discuss your trussed roof loft conversion ideas and provide professional advice to help you make informed decisions.
CONTACT CLAPHAM CONSTRUCTION
Ready to transform your trussed roof into a beautiful, functional loft space? Clapham Construction Service is here to guide you every step of the way. Reach out to us for a free consultation, and let's explore the potential of your home together.
Phone: 0203 950 7957
Online Inquiry: Fill out our online contact form and one of our experts will get back to you promptly.
Your journey towards a stunning trussed roof loft conversion begins with a call. Contact us today, and experience the exceptional service and quality workmanship that have satisfied our customers for over 20 years.
Want some friendly advice?
Contact Us Today For Loft Conversions
TRUSSED ROOF LOFT CONVERSION - FAQS