Loft Conversion Kitchen
Specialist Loft Conversion Builders in London
20+ Years of Experience
Bespoke Loft Conversion Designs
10 Year Guarantee
Fully Compliant with the Latest Building Regulations
£5 Million in Insurance Cover
Contact
Transform Your Loft into a Stunning Kitchen with Clapham Construction
Loft conversions are an ever-evolving trend in home improvement, and they're not just for adding a spare bedroom or study anymore. Today, more and more homeowners are discovering the incredible potential that their lofts hold for creating not just additional space, but also highly functional and beautiful kitchens. Imagine cooking your favourite meal or hosting a dinner party in a kitchen that offers elevated views and unique architectural features—sounds dreamy, doesn't it?
If you're considering such a transformation, you're in the right place. Clapham Construction is your go-to loft conversion specialist in London. With over 20 years of hands-on experience in the construction and building industry, we pride ourselves on our expertise, quality of work, and unwavering commitment to customer satisfaction. Let us guide you through the ins and outs of converting your loft into a stunning kitchen that you'll love.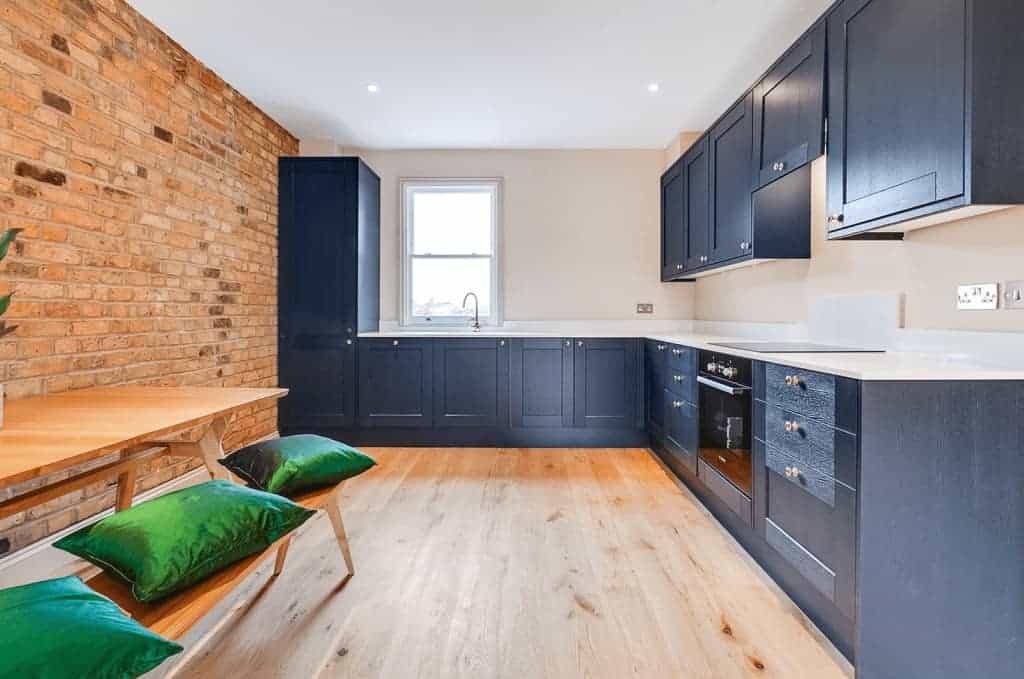 Why Consider a Loft Conversion Kitchen?
Increased Property Value
Converting your loft into a kitchen is not just a lifestyle upgrade; it's a financial investment. A well-designed and executed loft conversion can add as much as 20% to your property's market value. It makes your home more appealing to potential buyers who are looking for unique features and added functionality.
Extra Living Space
One of the most immediate benefits of a loft conversion kitchen is the additional living space it creates. By moving your kitchen upstairs, you free up valuable floor space on the lower levels of your home. This newfound space could be transformed into anything from a larger living area, a playroom for the kids, or even an extra guest bedroom. The possibilities are endless.
Enhanced Lifestyle
A loft kitchen offers a unique environment that elevates your everyday experiences. Imagine cooking while enjoying panoramic views from the top of your home, or hosting dinner parties in a space that feels both intimate and expansive. A loft kitchen can turn mundane tasks into delightful activities.
Energy Efficiency
Lofts often benefit from excellent natural light due to their elevated position, reducing the need for artificial lighting during the day. This not only cuts down on your electricity bill but also creates a warm, inviting atmosphere that can boost your mood. Furthermore, modern insulation techniques can make your loft kitchen incredibly energy-efficient, keeping it warm in the winter and cool in the summer.
Planning Your Loft Conversion Kitchen
Before jumping headfirst into your loft conversion project, there are several critical considerations to bear in mind:
Zoning Regulations
Before you start any construction work, it's imperative to check with your local planning authorities. Loft conversions often require planning permission, and there may be specific zoning laws affecting what you can and cannot do. Navigating the maze of permits might sound daunting, but don't worry—Clapham Construction's decades-long expertise ensures you're in safe hands.
Structural Considerations
Your loft needs to be structurally sound to accommodate a kitchen. This means working with qualified structural engineers to assess the floor's weight-bearing capacity, the roof's integrity, and any other critical structural elements. Again, Clapham Construction can guide you through this crucial step, ensuring everything is up to code and safe.
Budgeting
Budgeting is often the most challenging part of any home improvement project, but it's also the most important. Consider all costs involved, from construction and electrical work to appliances and interior design. Clapham Construction offers transparent pricing with no hidden costs, allowing you to budget effectively and confidently.
Design Ideas for Your Loft Conversion Kitchen
Creating a kitchen in your loft offers an opportunity to play with design elements that may not be feasible in a traditional kitchen setting. Here are some design ideas to inspire you:
Open-Concept Kitchens
An open-concept kitchen layout can make your loft space appear larger and more inviting. This design encourages social interaction, allowing you to cook and entertain simultaneously. Moreover, it provides a seamless flow between the kitchen and any adjoining living spaces, creating a cohesive aesthetic.
Efficient Use of Space
Loft spaces often come with unique architectural features like sloping roofs or exposed beams. Use these to your advantage by integrating smart storage solutions like custom cabinetry or pull-out drawers. Clapham Construction's expertise can help you maximise every inch of your loft kitchen.
Lighting and Ventilation
Natural light is often abundant in loft spaces, but don't underestimate the importance of good artificial lighting and ventilation. Pendant lights over the kitchen island or under-cabinet lighting can add both functionality and style. For ventilation, consider a high-quality extractor fan or even a skylight to keep the space fresh and airy.
Beyond Kitchens: Other Loft Conversion Ideas
While a kitchen is a fantastic way to make the most of your loft space, it's far from the only option. Clapham Construction has a wealth of experience in a variety of loft conversion projects, each offering its unique benefits:
Each of these options brings its own set of advantages and considerations, and Clapham Construction is equipped to guide you through the decision-making process, ensuring you get the most out of your loft conversion.
Why Choose Clapham Construction for Your Loft Conversion Kitchen?
When it comes to loft conversions, especially something as complex as a kitchen, you want to be in safe hands. And there's no safer choice than Clapham Construction. With over 20 years of experience in the industry, we've seen and completed almost every project imaginable. Here's why we stand out:
Expertise
Our team's extensive experience means we're well-equipped to handle any challenge that comes our way. We don't just meet expectations; we exceed them.
Quality of Work
We pride ourselves on delivering high-quality work at every stage of the project. From the initial consultation to the final touches, you can expect first-class finishes.
Transparency
We offer fair, fixed prices with no hidden costs. We're also committed to keeping you informed at all stages of the project, ensuring complete transparency and peace of mind.
Interested in a Loft Conversion? Call Us Today
Want some friendly advice?
Contact Us Today For A Bespoke Loft Conversion Kitchen